Art psychotherapy/Art therapy is a form of psychotherapy that combines the use of art materials and talking as a form of expression and communication. Art is not used as a diagnostic tool but as a spark for self exploration and a way of dealing with distressing emotions.
Art therapy is for people of all ages, abilities, and genders. Art therapy is for anyone interested in starting their psychotherapeutic journey. Personally, I specialise in:
self exploration
anxiety and panic attacks
depression
work related stress
relationships
emotional regulation
expat and immigration adjustment
psychiatric diagnoses
sexual trauma
voice hearing
loss and grief
perinatal loss
LGBTQ+ related issues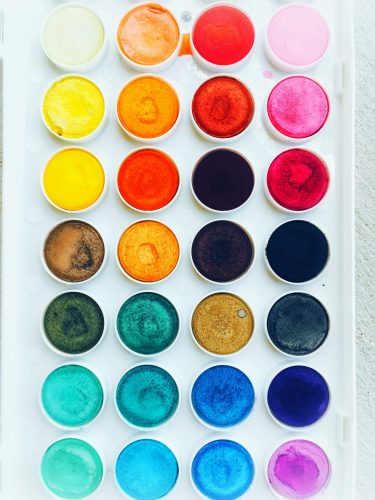 Not really! Art Therapy is for anybody curious to express and explore their feelings through images and symbols. Art therapy focuses on the process of art-making rather than the final product. The intention is on how it feels rather than how it looks. The way that the final product (artwork) is seen is based on its emotional value and not on the aesthetic one. As a result, no art skills are required. Just an interest to get involved with art materials.